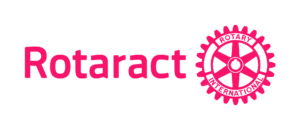 The Rotaract Scholarship, which is funded by the Rotary Club of Peoria-North Foundation, is open to members of a Rotary-sponsored Rotaract Club.
The Rotary Club of Peoria-North will award a total of $5,000, with a minimum of three and maximum of five recipients. As an example, if five recipients are selected, each will receive a $1,000 scholarship.
This is not a need-based scholarship, rather it is based on leadership, community service, GPA and ACT score, with emphasis placed on leadership and service.
If you are interested in applying for this scholarship, please download the application and supporting recommendation forms and return to the Rotary office no later than April 15, 2022. Please note, only complete applications with all supporting documents will be reviewed.
Applicants will be notified of their award by May 6, 2022. Awards will be given at a Club meeting in May or June of 2022.
Scholarship application: Rotaract Scholarship Application 2022