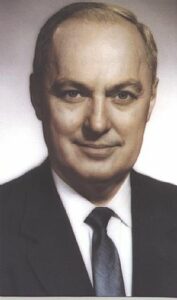 The Ralph H. Kress scholarship, which is funded by the Kress Corporation, is administered by the Rotary Club of Peoria-North in memory of Ralph H. Kress, a devoted member of the club from July 17, 1969 until his death on June 28, 1995. This year, two $2,500 scholarships will be awarded to students from Peoria County to aid in their pursuit of a Mechanical Engineering Degree.
If you are interested in applying for the 2021 scholarship, please complete the application and supporting recommendation forms and return to the Rotary office no later than April 1, 2022. Please note, only complete applications with all supporting documents will be reviewed.
You may contact the Club's Executive Director, Joanna Kelch, at office@peorianorthrotary.org or 309-683-3230 with questions or concerns regarding this program.
Scholarship application: Kress Criteria-Application 2022